a
b

out us

Dew Yoga is committed to providing high quality Yoga instruction and enrichment programs,  making it accessible to all ends of the human spectrum. Please see the Outreach page to learn how we make this possible.

Our collective foundation is Kripalu Yoga, the Yoga of Compassion. We embrace and offer teaching from a wide variety of lineages. Our teachers besides being highly trained, certified and insured are each loving, sensitive and inspiring individuals. The collective of Dew Yoga instructors have experience with specialties such as; therapeutic yoga designed for cancer and heart disease patients and survivors, athletics, healing arts, children, prenatal Yoga, stress reduction and more. Read the teacher bios on the Teachers page.

We maintain connections with local community service providers to extend Yoga to under served communities. Read about our Projects and the organizations we support.

Dew Yoga is empowered by it's community and every student is treated with honor, respect and love. We recognize that each Yogi that enters our shared space is as unique, integral and vital as the whole of our community. Every drop in the ocean matters and so do you.
Why the name, Dew Yoga?
The world awakens each day from its nightly slumber, transformed by a sparkling layer of morning dew. These glistening droplets last only a short while, an integral part of what imbues the early morning aura of magic. Through the practice of Yoga we can embody transformations as vast and varying as water. From a drop of dew, a rushing river to a vast ocean we are all as powerful and gentle in our transformations as each drop in the ocean.
t
o

day's classes
7:30am - 8:30am
Iyengar Yoga to Heal Your Back with Silvana
This is an alignment-based Yoga practice to support the healing and treatment of common back and spinal problems including scoliosis, arthritis, bulging discs, spinal fusions, muscle spasms, recovery from surgery, spondylosis, and more. This class is limited to 6 students for individual attention and adjustments. You must register in advance by email to info@dewyoga.net
(for this class Julia subs Silvana)

8:00am - 9:15am
Kundalini Yoga with Jackie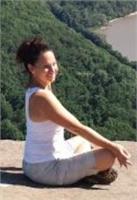 Kundalini Yoga is total fitness for body, mind and spirit. Through breathing, movement, stretching, meditation, relaxation and sound, Kundalini Yoga systematically raises and strengthens your vital energy. No prior experience is needed for you to begin to experience benefits almost immediately.
5:30pm - 6:45pm
Open Level Vinyasa with Lissa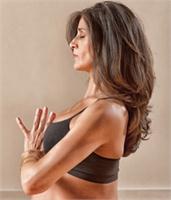 This class is open to students of all experiences. Instructors teach to the "middle" of the room, meaning instruction is offered when needed for beginners, and variations and options are offered to more experienced students.
(for this class Lisa subs Lissa)

5:45pm - 7:00pm
Vigorous Vinyasa with Lyn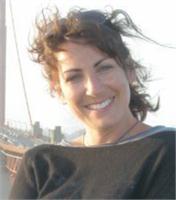 Challenging union of breath and movement. Some Yoga experience is assumed by the teacher and general level of fitness is expected.

7:00pm - 8:15pm
Beginner's Yoga with Dale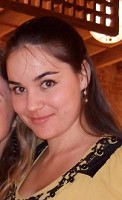 Appropriate for those new to the practice, returning after a time away, recovering from an injury, or just looking to get back to basics. Instruction and modification will be provided on postures, breathing, and relaxation.
(for this class Charlie subs Dale)
c
o

ming up
Please join Carlo Codato at Dew Yoga for meditation practice.
Jump start your practice-Get the basics in a two hour workshop.The foundations of breathing, postures, and meditation will all be covered as well as modifications for injuries and other physical conditions. $35 Per person. Pre-registration is required.
Corti Cooper and Connie Adamcio will lead a donation based open level class benefitting Give Back Yoga's program, Mindful Yoga Therapy for Veterans, based out of Newington, CT. The program incorporates a variety of yoga practices, including Asana, Pranayama, Meditation and Yoga Nidra. Yoga Nidra is recognized as a Tier I Integrative Medicine Modality for working with PTSD in military settings. The Mindful Yoga Therapy Multi-Media Practice Guide features yoga practices that were developed to help returning soldiers cope with PTSD, traumatic brain injury and depression. Cash and check donations accepted at the door.
---
---
---