a
b

out us

Dew Yoga is committed to providing high quality Yoga instruction and enrichment programs,  making it accessible to all ends of the human spectrum. Please see the Outreach page to learn how we make this possible.

Our collective foundation is Kripalu Yoga, the Yoga of Compassion. We embrace and offer teaching from a wide variety of lineages. Our teachers besides being highly trained, certified and insured are each loving, sensitive and inspiring individuals. The collective of Dew Yoga instructors have experience with specialties such as; therapeutic yoga designed for cancer and heart disease patients and survivors, athletics, healing arts, children, prenatal Yoga, stress reduction and more. Read the teacher bios on the Teachers page.

We maintain connections with local community service providers to extend Yoga to under served communities. Read about our Projects and the organizations we support.

Dew Yoga is empowered by it's community and every student is treated with honor, respect and love. We recognize that each Yogi that enters our shared space is as unique, integral and vital as the whole of our community. Every drop in the ocean matters and so do you.
Why the name, Dew Yoga?
The world awakens each day from its nightly slumber, transformed by a sparkling layer of morning dew. These glistening droplets last only a short while, an integral part of what imbues the early morning aura of magic. Through the practice of Yoga we can embody transformations as vast and varying as water. From a drop of dew, a rushing river to a vast ocean we are all as powerful and gentle in our transformations as each drop in the ocean.
t
o

day's classes
8:30am - 9:45am
Moderate Vinyasa with Regina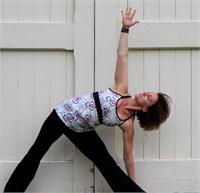 A moderately paced flowing yoga class with instruction and options for more experienced students.

9:00am - 10:15am
Dynamic Flow Yoga with Rebekah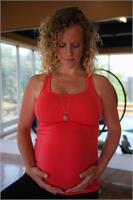 A dynamic and invigorating blend of breath and movement also known as vinyasa, to awaken the body, mind and senses. This class offers physical challenge and welcomes students of all levels.

11:00am - 12:15pm
Enlighten Up Yoga with Rita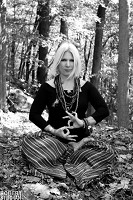 Enlighten Up Yoga - slow flow, restorative, and meditation 11am - 12:15am. This is a great class for people healing injuries, especially back problems, theraputics will be addressed.
12:30pm - 1:45pm
Body Dynamics Yoga by Robert with Robert

Yoga is Body Dynamics
Yoga often opens our eyes to possibility and limitations. In robert's classes we explore whats behind both.
By feeling and understanding the process that happens within and underneath the act of practicing, we can work with and not against ourselves.
We can also rediscover how the time we spend on the mat can often have a positive affect in our lives off the mat, as well as seeing how our everyday stresses and problems can impart be the things that create performance frustration and sometimes injury on the mat.
We are each our own best teacher. While practicing Yoga as Body Dynamics we link Hatha movement with inner stillness and quiet as cause and effect.
Cultivating the joy that comes from the dialog with our body mind and heart.
4:00pm - 5:15pm
Moderate Vinyasa with Corti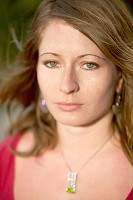 A moderately paced flowing yoga class with instruction and options for more experienced students.
(for this class Alexis subs Corti)

c
o

ming up
Take your yoga into the cosmic dance of life with music to elevate your body, mind, and spirit. We will be guided to breath, move, open, and clear energy centers, chakras, in the body through dance. Vivian synthesizes elements of yoga, qigong, and body mudras to awaken the divine within us all. No prior dance, or yoga experience is necessary. Vivian Howell LMT is certified in yoga dance through Megha Nancy Buttenheim at Kripalu, and therapeutic qigong with David Saltman at Omega Institute.
Please join our special guest, Bhante Wimala, for a guided meditation and fundraiser supporting his Tacloban Philippines Typhoon Relief Work. A Buddhist monk for 36 years, Bhante is known throughout the world as a compassionate spiritual teacher and tireless humanitarian. Prior to a guided meditation session, Bhante will briefly discuss how he deals with devastating human conditions in the aftermath of ravaging disasters. "Peace is a state of mind that should spread from person to person. When there are more individuals who experience inner peace, there will be more peace in the world."
Join Alison DeNicola for Guided Journey Meditation, an amazing relaxation and self inquiry tool. All that is required is the participants are open to the possibilities and suggestions of the guide. Many tribal cultures work with power animals help to connect to nature; they believe that the qualities of the animal may bring us subtle insight into our own lives for personal wellness and healing. On this journey, we will use Steven Farmer's Power Animal deck and tribal beat to meet a power animal and experience a fun and deeply relaxing meditation. Held by donation and open to all! Pre-registration is not required.
A delicious blend of hands on and Yoga healing. Join Rita Trieger, Jen Irwin, and special guest Fern for two hours of restorative yoga while receiving hands on or hands above Reiki healing. Restorative Yoga is 'passive' Yoga where the body is fully supported with blankets, bolsters, and blocks in Yoga postures to enhance the flow of prana through specific pathways in the body for nourishment and restoration. Reiki is the healing art of encouraging the flow of ones own energy (universal life force) through the body. Reiki promotes healing on all levels and leaves one feeling relaxed, soothed and with a general sense of well being.
---
---
---