t
o

day's classes
8:30am - 9:45am
Moderate Vinyasa with Regina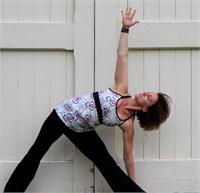 A moderately paced flowing yoga class with instruction and options for more experienced students.

9:00am - 10:15am
Dynamic Flow Yoga with Rebekah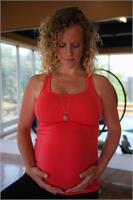 A dynamic and invigorating blend of breath and movement also known as vinyasa, to awaken the body, mind and senses. This class offers physical challenge and welcomes students of all levels.

10:00am - 11:30am
Open Level Hatha Yoga with Teachers Studying Iyengar Tradition with Michele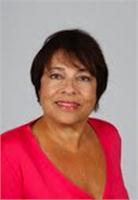 Learn and practice the Iyengar system of Yoga, focusing on postural alignment, pranayama and meditation.

11:00am - 12:15pm
Enlighten Up Yoga with Rita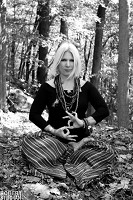 Enlighten Up Yoga - slow flow, restorative, and meditation 11am - 12:15am. This is a great class for people healing injuries, especially back problems, theraputics will be addressed.
12:30pm - 1:45pm
Body Dynamics Yoga by Robert with Robert

Yoga is Body Dynamics
Yoga often opens our eyes to possibility and limitations. In robert's classes we explore whats behind both.
By feeling and understanding the process that happens within and underneath the act of practicing, we can work with and not against ourselves.
We can also rediscover how the time we spend on the mat can often have a positive affect in our lives off the mat, as well as seeing how our everyday stresses and problems can impart be the things that create performance frustration and sometimes injury on the mat.
We are each our own best teacher. While practicing Yoga as Body Dynamics we link Hatha movement with inner stillness and quiet as cause and effect.
Cultivating the joy that comes from the dialog with our body mind and heart.
4:00pm - 5:15pm
Moderate Vinyasa with Corti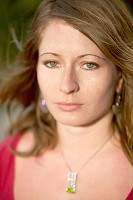 A moderately paced flowing yoga class with instruction and options for more experienced students.

c
o

ming up
Forty-five minutes to melt away the work week and recharge you for the weekend. The guided deep relaxation is open to everyone.
Let Your Yoga Dance is a playful, joyful movement practice that dances through the 7 chakras, the energy centers of the body. We move to the rhythm and beat of the music as it speaks to the soul to free your spirit, get out of your head and into your heart. It is an organized "rumpus." It is healing through joy! The result? A blissful body, joyous heart and a steady, quiet mind. Join us for a joyous, playful, funky-fun adventure using fabulous user-friendly world music in a safe and compassionate environment. It is a total conditioning of the body, heart and soul. Feel invigorated and rejuvenated and blissful at the end of class. Let Your Yoga Dance is for all age and fitness levels. No prior yoga or dance experience is necessary; all levels are welcome because everyone is a dancer! Dress for comfort and ease, bare feet are recommended. Bring a water bottle and bring your inner child to come play and dance.
Join Jen and Connie for 90 minutes of partner poses. Use the weight of each other's body for traction, leverage, and balance as you revisit your favorite poses, partner style. $30/person. Must bring your own partner.
---
---
---
C
o

mmunity and vision
Dew Yoga is a unique and extraordinary Yoga center offering a wide range of teachings, meditation and healing. Dew Yoga is committed to being accessible across the entire socio-economic spectrum to promote well-being and healing.
We are a service-oriented studio and have developed connections to community service organizations so that we may provide low- and no-cost Yoga to their members and recipients thanks to the support of individual and business sponsors.
Dew Yoga instructors are highly trained and experienced professionals committed to wellness and compassion. Your health and wellness matter for the health and wellness of the whole community just as every drop of dew matters to the ocean.
---
n
e

ws, updates, cancellations etc.

Open Level Iyengar with Silvana will be canceled on Monday May 21.

Tuesday 9:30am Vinyasa with Brigit is discontinued for the time being. Look for Brigit as a sub or on a future schedule!
---
F
r

om the blog

Class Special Series-Yoga for Cancer Survivors with Rita


Friday, February 21st, 2014 12:29am

Dew Yoga and the CT Challenge are pleased to partner for a very special 12 week, free class offering for cancer survivors. Gentle yoga stretches coupled with supportive restorative poses create the perfect atmosphere for healing energetically, emotionally and physically. Great for any level yoga practitioner from beginner to advanced. Series begins March 16th. 12:00-1:15 [...]  (read more)

Yoga Dance with Vivian Howell


Friday, February 21st, 2014 12:02am

Take your yoga into the cosmic dance of life with music to elevate your body, mind, and spirit. We will be guided to breath, move, open, and clear energy centers (chakras) in the body through dance. Vivian synthesizes elements of yoga, qigong, and body mudras to awaken the divine within us all. No prior dance, [...]  (read more)

Total Body Conditioning Cardio and Yoga


Friday, January 17th, 2014 9:57pm

Saturday, February 1st 3:30-5:00pm 45 minutes of Revolution Training's Total Body Conditioning Class with Ahmad Mickens is designed to work your entire body using a combination of traditional exercises. The class will take place on and around your mat. There is no equipment required- only an open mind and a desire to work your cardiovascular [...]  (read more)