t
o

day's classes
8:00am - 9:15am
Open Level Kripalu- Karma Donation with Virginia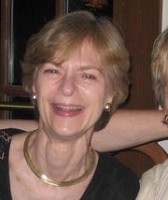 No fees, donations for Domus Foundations welcome but not required. This class is open to students of all experiences. Instructors teach to the "middle" of the room, meaning instruction is offered when needed for beginners, and variations and options are offered to more experienced students. Kripalu is the Yoga of compassion.
(for this class Jeff subs Virginia)

8:15am - 9:15am
Open Level Vinyasa with Jen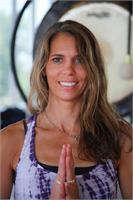 This class is open to students of all experiences. Instructors teach to the "middle" of the room, meaning instruction is offered when needed for beginners, and variations and options are offered to more experienced students.

9:30am - 10:45am
Moderate/Vigorous Kripalu with Jen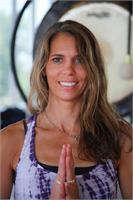 For students with experience and knowledge of basic postures, breath and meditation. This class flows through basic breath and postures and introduces advanced postures and breath techniques. It includes Yoga philosophy and chanting.

4:00pm - 5:15pm
Deep Restorative with Yoga Nidra with Alison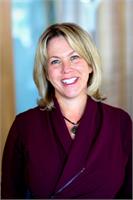 A blend of restorative yoga poses, calming breath techniques, and deep guided relaxation - Yoga Nidra. Open to all; no experience necessary.

4:00pm - 5:15pm
Moderate Vinyasa with Christine
A moderately paced flowing yoga class with instruction and options for more experienced students.

c
o

ming up
Jump start your practice-Get the basics in a two hour workshop.The foundations of breathing, postures, and meditation will all be covered as well as modifications for injuries and other physical conditions. $35 Per person. Pre-registration is required.
A delicious blend of hands on and Yoga healing. Join Rita Trieger, Jen Irwin, and special guest Fern for two hours of restorative yoga while receiving hands on or hands above Reiki healing. Restorative Yoga is 'passive' Yoga where the body is fully supported with blankets, bolsters, and blocks in Yoga postures to enhance the flow of prana through specific pathways in the body for nourishment and restoration. Reiki is the healing art of encouraging the flow of ones own energy (universal life force) through the body. Reiki promotes healing on all levels and leaves one feeling relaxed, soothed and with a general sense of well being.
The Yoga of 12 Step Recovery Intensive is a weekend workshop for those interested in deepening 'understanding and application' of the 12 step program and its symbiotic relationship with Yoga. The intensive focuses on the 'understanding and application' of both yoga and the 12-steps. We will explore the sources of addictive behavior, investigate yogic and 12 step principles as a foundation of recovery, discover sustainable ways for self regulation that enhance physical, mental, and spiritual well-being, and learn how to use the tools and practices of yoga to support recovery and avoid pitfalls and traps. This is a three day workshop perfect for anyone working with addictive behaviors or affected by those behaviors in others. It will deepen any work you may be currently doing or jumpstart your journey of self discovery. Early bird cost before December 20 is 250 dollars per person.
---
---
---
C
o

mmunity and vision
Dew Yoga is a unique and extraordinary Yoga center offering a wide range of teachings, meditation and healing. Dew Yoga is committed to being accessible across the entire socio-economic spectrum to promote well-being and healing.
We are a service-oriented studio and have developed connections to community service organizations so that we may provide low- and no-cost Yoga to their members and recipients thanks to the support of individual and business sponsors.
Dew Yoga instructors are highly trained and experienced professionals committed to wellness and compassion. Your health and wellness matter for the health and wellness of the whole community just as every drop of dew matters to the ocean.
---
n
e

ws, updates, cancellations etc.
---
F
r

om the blog

Y12sr Leadership Training Friday, March 14th 6:00pm


Monday, November 18th, 2013 11:30pm

The Yoga of 12 step recovery is an exploration of addiction and recovery within the mind/body continuum that weaves together the wisdom of yoga with the practical tools of 12 step programs. This training, led by the creators of the Yoga of Recovery work featured in the New York Times, Yoga Journal Magazine and Conference, [...]  (read more)

Divine Sleep with Jennifer Reis Sunday, January 19th 1:00pm


Monday, November 18th, 2013 11:29pm

Divine Sleep Yoga Nidra is one of the most accessible and nourishing forms of healing and restoration. An inspired and inclusive practice, this guided meditation allows you to experience deeper levels of inner freedom than you ever imagined possible. You are guided systematically through the koshas (all levels of being) including physical, energetic, mental, emotional [...]  (read more)

Y12sr Intensive with Yoga Therapist Nikki Meyers Friday January 10th 6:00pm


Monday, November 18th, 2013 11:27pm

The Yoga of 12 Step Recovery Intensive is a weekend workshop for those interested in deepening 'understanding and application' of the 12 step program and its symbiotic relationship with Yoga. The intensive focuses on the 'understanding and application' of both yoga and the 12-steps. We will explore the sources of addictive behavior, investigate yogic and [...]  (read more)